"Every winter has fashion trends that are flattering fashion styles with comfort and warmth."
 Fashion trends in the wintertime are ravishing to show some popular style across the world. In winter, designers are free to experiment more on designing clothes and flaunt the attire with ease. It is the best time to wear a cozy outfit and add a little spice up to the fashion statement along with comfort. The fashion industry during winter provides a chance for designers to focus on bright to pastel shades outfits. Winter dresses are prepared while keeping in mind the warmth provided to the body and not just fashion.
"Fashion trend to follow in winter is a great combination of layers and other woolens to make you look more enhanced. "
During 2020 fashion trends were rare due to pandemic of covid but still, fashion enthusiasts never fail to keep fashion booming that suits one's personality. Fashion rapidly changes in every season to inspire you to shop away and get the collection admired. Our mind is busy searching for new trends and getting attracted to images of clothes, jewelry, footwear, and other accessories. Every year in winter has its own unique and exclusive collection that is designed not only beautifully but also glamorous.
Fashion is something that cannot be ignored and all women keep eye on the fashion trend. Winter is the time when traditional style keeps changing. One can keep vibrant woolen clothes to uplift the mood and keep exploring during the festive eve. Fashion changes every winter when to carry style as classy and elegant.
"Fashion trends during winter do not mean to overhaul your wardrobe and just to have necessary things to curb the cold atmosphere and protect ourselves from it."
The winter is all about to start and to gain knowledge we can discuss the top 8 winter trends to fall in winter:
Jackets: The best way to look smart during winter is to put up a designer or simple jacket collection. Indians have taken winter fashion at a global level and jackets have become constant in Indian winter wear. One of the reasons that jacket is a trend into our wardrobe and it can be easily paired with any outfit. Varieties of options are available like short or long, flared or fitted and many other endless choices can be done to suit your personality. Jackets are not only fashionable according to body or shape but get it warm also. A basic leather jacket is usually worn in India and can easily match up with every outfit. In case to get more protection from cold weather if you are traveling, one can opt for a knee-length jacket that can be worn over a t-shirt and carried with denim or skirts.
  Sweaters:  Are you thinking that sweaters are no more popular? So you are wrong as nothing can beat sweaters being fashionable in our nation. A Cashmere sweater can be worn over a suit or blouse with pastel colors to look graceful. So, a sweater is always a prominent sweater and most wearable garment during wintertime.
Scarves and Stoles: For ages sweaters and shawls were draped to get warmth during winter time but now definitely fashion has been changed. Nowadays a day's modern winter collection has essentials and scarves & stoles are globally fashionable. They add color and warmth to winter clothes and look trendy rather than boring.
Woollen Leggings: Winter is the best time to look perfect with funky color clothes and warmth to your body and ensemble it. It can be worn Kurti and is available in the printed pattern also. One can wear tight with it also to keep up Indian winter wear booming all the time.
Pullovers: Oversized pullovers are back to make you feel cozy and chill at the bay. Earlier it was famous only for men but now it is on a favorite list for women. One can wear it every day as it gives us a casual vibe. Printed pullovers make our day even in dull wintertime.
Caps & Beanies: One can enhance the ideas that bring trends to the winter look and protect hair and ears from getting cold. One can team up with jackets and dresses bright with leggings and jumpers. One can try a matchup with lipstick to strike fascinating.
Boots: They keep our feet warm along with fashion style. Ankle length or knee-length can be worn over jeans or tights to make you comfortable in the winter evening time.
Layers & Fabrics: They are related to clothing and accessories to pick up any piece. One can choose the fabric according to the warmness of it and classic look also. Layers are like experimenting with a fashion statement.
One can observe many brands selling winter clothes in the market and you should know that only warmth and style are not important but also its different benefits too before you grab a deal. A person can get heat only through wearing winter clothes during snowy climates and protective measures are a vital part of winter wear collection in our baggage. Having thermal wear that is prepared using chemicals to resist moisture and water is the best option during wintertime.
Wearing jackets, mufflers or cardigans gives a complete makeover and influences confidence to show a fashion statement having a different blend of wool or fabric materials. Winter wear is extra heavy but in recent times they are light in weight and more technology is used to give lightweight to it and easily fit anyone. One of the best properties of current woolen clothes gives style and warmness without any irritation like itching or rashes to our skin.
"Girls love to wear fashionable clothes and they have a creative mind to set a fashion trend to fall during winter duration."
It was believed that when winter arrives it brings all black and gray color attire to look monotonous and boring. Now it is a time to break the monotony and be an eye-catcher in the winter period by flaunting fashion style. One can create a gorgeous look with caps, scarves, gloves, and other accessories. The scarf is versatile to wrap around the neck and wink in a fashion and they are made up of silk or wool or chiffon. One can wear it casually or formally to suit as per the occasion. Winter wear is also added to classy clothing during going to work or parties.
In winter wear, animal print is in great demand and these prints are strongly trending in the year 2021 winter wear for women. Leopard print with black and brown spots is becoming famous across the globe. It is always contemporary and trendy. The fashion industry introduces cropped jackets for winter, sparking a rebellion that can be paired up with flared trousers when it is up in trend this year. There is no doubt that fashion is cyclic and 90's fashion is going to come back in winter clothing. It has a strong impression and creates a moment in a fashion statement to strengthen it during this year.
We are in the 21st century where fashion and season might be summer; winter or spring goes parallel to each other. Winter wear is determined as a fashion style to be changed rapidly. The casual look with lightweight wear has sustainably elevated fashion trends towards knitwear rather than woven clothes. Keeping the pace of trendy winter outfits in mind every brand's main motive is to provide the best quality woolen accessories. Colors per the market analyst, woolen clothes are primarily promoted as an advanced level of technical wool production in our nation. The latest technology and innovative ideas to design woolen dresses and other necessary accessories are part of life in every aspect and most manufacturing units focus on fashion not only just to boost up trends but also to keep a step ahead from competitors. Fashion designers always come up with unique ideas to incorporate the latest trend during the winter season. One needs to protect from temperature with warm knitted fabric and with a color choice to provide a chic vibe to the outfit.
So with the upcoming winter wear tenure, Indian winter wear will create a testimonial in the fashion industry. There will be an exclusive collection for winter. It might be a festive time of Christmas or wedding occasion or any special event. The fashion era has something new for the customer every time keeping in mind warmth and innovative designs and abstract colors. Although winter brings chilly wind and cold temperatures, fashion trends always sparkle and depict that winter also has its own different fashion-forward style statement.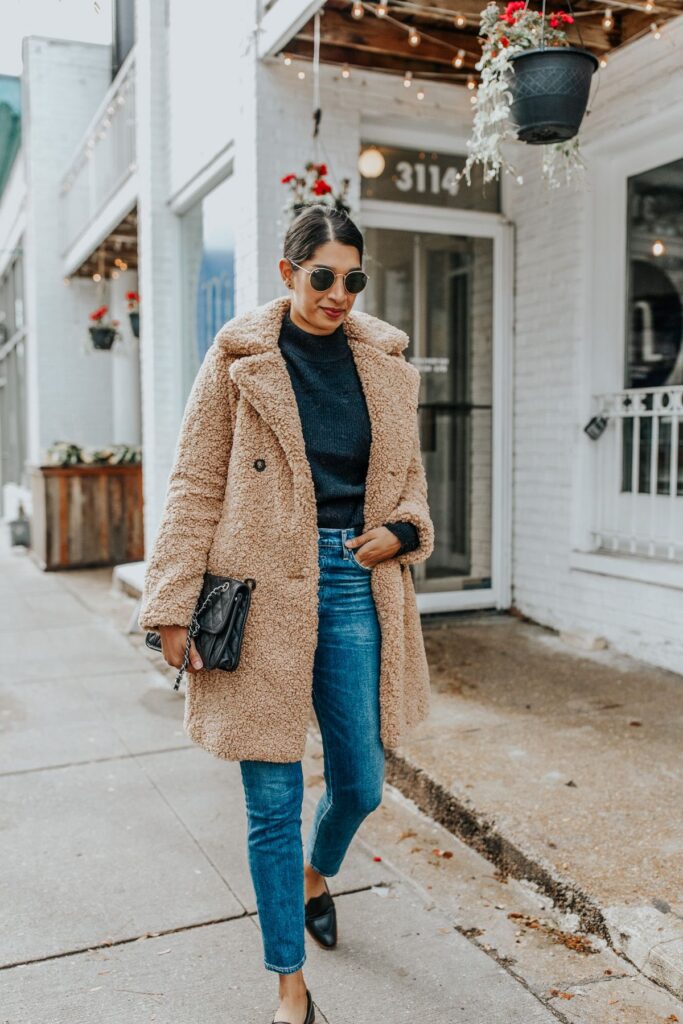 It is a time coming soon to wrap up summer clothes and play a fashion game for wintertime that adds more fun to it. Fur jackets give style inspiration and give comfort during winter and all types of winter wear are available online.
Our Tumblr Page: Tumblr