"Wedding is the most colourful event in an individual's life and one celebrates in an extraordinarily unique way."
Indian weddings are different from any wedding as they have colourful occasions with deeply rooted tradition. Indian marriage is cooler as many things are happening from dancing, singing to decoration and food. Every Indian bride dreams to look graceful and stunning on her big day. Indian marriage is a mix of modern and traditional ceremonies that bring family and friends together. Marriage ceremonies are colourful, classy and full of energy.
An Indian wedding is not just fun and celebration but also a new beginning for a bride. Everyone's eyes are on the bride from outfit to jewellery. As per survey it is found that in Asia, Indian brides are the most beautiful bride. Marriages in India are always fascinated to watch countless customs and rituals, ceremonies like haldi, Mehndi and all. Fashion changes every time , earlier a bride wears a saree on marriage occasion now replaced with a lehenga or some indo-western outfit. Earlier makeovers of brides were different while modern brides prefer simple and latest styles.
"Indian weddings are about exploring tradition and culture of the nation."
In Indian marriages, there is a reflection of customs and rituals of every state that were introduced by ancestors and heads of the community. All these customers & rituals have religious importance. There are huge varieties of sweets and food in an Indian wedding. Because of this long list of these food items, rituals and functions the Indian weddings are globally famous and called Big Fat Indian Weddings. The bride depicts jewellery sets, Chooda & Kalire on her big day. As a guest of a marriage function, Indians give a warm welcome and can enjoy all hospitality as a part of culture. Ceremonies become more special and enjoyable with ritual events like haldi-sangeet-Mehndi-engagement-marriage. One of the famous rituals is that the bride's sister and friends hide broom's shoes to get shagun that are enjoyable entirely. This is called Joota Chupai Rasam.
"Indian wedding is a food tour practically as varieties of fancy dishes are served."
Of course Indians love delicious and full of flavour dishes and marriage is an occasion where one can try different varieties. Food flare is essential in marriages for guests and a kind of gossip place for relatives and friends. Indian ceremonies are full of vibrant colours whether it is clothes, decoration at reception area or jewellery from head to toe. The Indian bride looks gorgeous in a lehenga with a Maangtikka, necklace, heavy earrings, Hathphool, rings, bangles and many other accessories.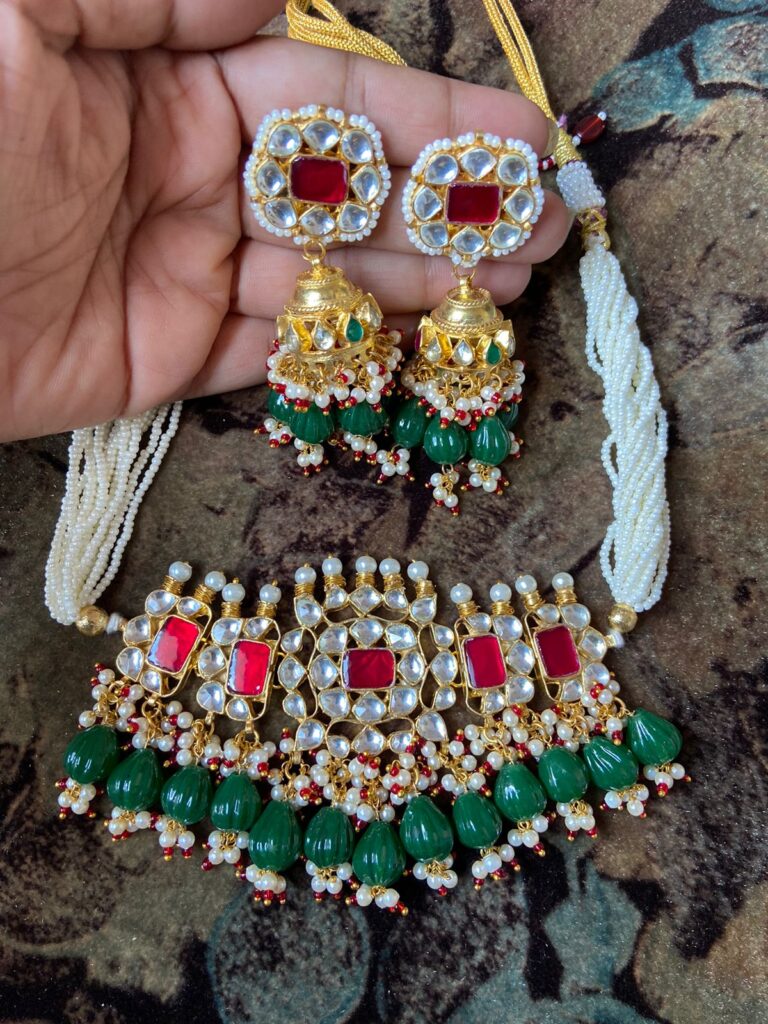 Indian marriages are undoubtedly longer and exciting. It is a celebration time with all relatives and friends to create beautiful memories long-lasting. Popular dances to every ritual are followed as per religion and tradition. In dance forms of different states like Gujarat known for garba and in every Guajarati, we can witness a garba night before marriage.
Indian wedding plans include everything from venue to outfit and preparations start months before marriage. The Wedding attire of the bride and groom are a very essential part to get selected to look different and unique. Marriage lehenga is a traditional outfit for an Indian bride. Lehnga are mostly popular in red and pink colour as it is a symbol for good luck in a new life. But today modern brides prefer different colours like blue, green or coral having heavy embroidery work of golden colour and crystal to make it look more stunning. A bride drapes a Lehenga with heavy jewellery to have a perfect look. At the reception party, brides preferred to wear saree in the 90's but today they prefer to have a designer gown to look stylish.
Jewellery plays a vital position for every Indian bride during marriage. Bride looks charming and gorgeous with all essential accessories and gold jewellery set and all "solah shringar" have their own importances that brings prosperity in a new chapter of the bride's life. Groom's attire is also equally important to get a sophisticated look. Groom usually prefers sherwani, safa (pagadi) and brooch to complete their dulha avatar.
"India being diverse in religion and traditions, wedding ceremonies vary from region of origin."
Indian wedding days are full of excitement, fun and happiness that people celebrate it with dance, food and rituals. Marriage is about the relationship of two families traditionally. So, Indian wedding traditions include a lengthy process that starts from engagement that signs that both families are agreed followed by the next ritual of Pooja before marriage for best wishes and no obstacles to be faced during marriage time. The next essential step is "Mayara" i.e. gift from maternal uncle in the form of blessings. Sangeet function is a chance for everyone to play, dance, sing and interact socially.
 Mehndi artists make beautiful designs on the bride's hands and feet. People believe Mehndi ward off evil eyes and attract positive vibes. Finally, a big wedding day starts with the groom's welcome.  Both bride and groom exchange floral garlands and then take them to a Mandap to take a vow as per Hindu religion.  As per sources, it is found that Indian weddings cost 20 lac to 5 crore depending on range of venue, bridal lehenga and all arrangements are fixed. Cost of marriage is increasing rapidly by 25-30% every year. A person spends almost one fifth of its total income on marriage.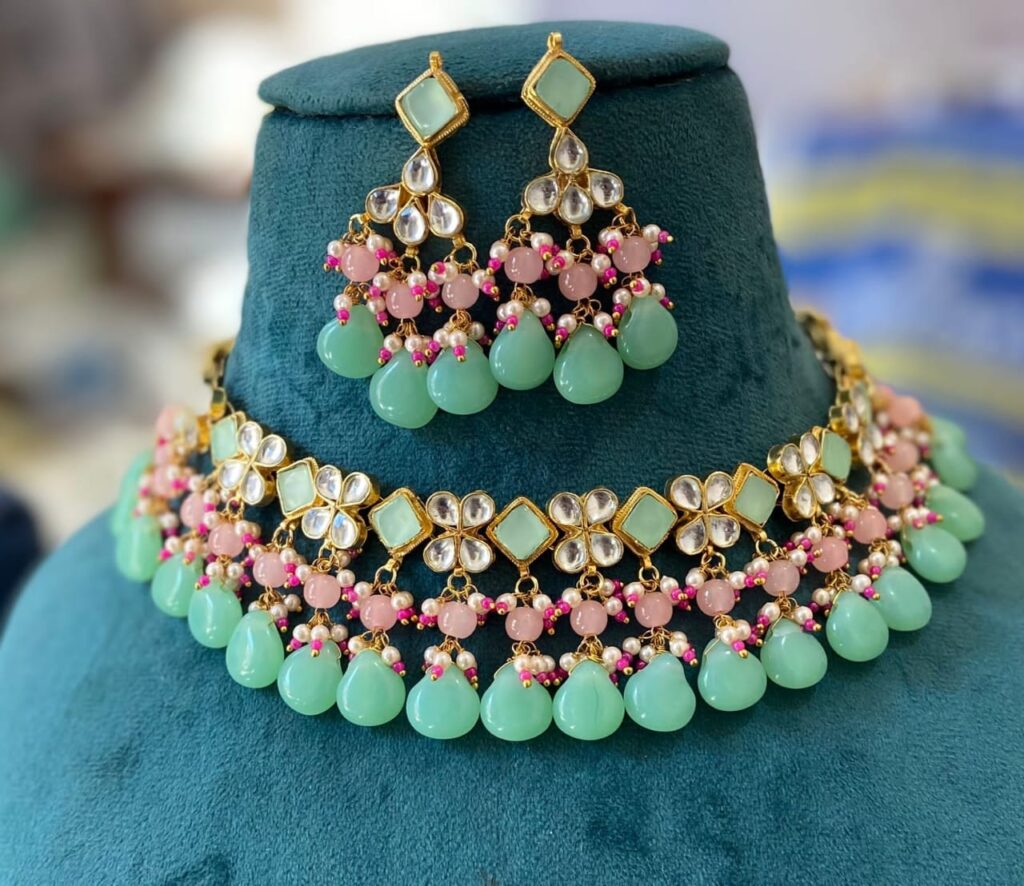 In modern Indian wedding tradition, destination marriage is in trend. They prefer to have a marriage at heritage places like Rajasthan and some prefer cool destinations such as Goa. Modern bride and groom also make marriage rituals short and enjoyable rather than hectic. They wish to have a small gathering on their D day to shower blessings.
Indian marriages are more joyful and everyone plans it in a proper way to get elegance at every corner. To get idea for it, one can visit best five blog of Indian wedding:
The Maharani Diaries: It is a first Indian blog and as the name suggests it is all about getting a feel of royalty and class from every element of marriage starting from fashion to every custom of culture. It has a leading blog featuring every arrangement to convert a big fat wedding.
 Indian Wedding site:  It has an extensive detail about Indian marriages. Content structure is well and various topics are there as per categories. Every aspect of marriage planning is available easily.
 Wedding Magazine: It is a complete blog for marriage and a particular section of 'ritual' is eye-catchy. It is inspirational, they explaining all rituals properly to keep information intact for modern generations.
 Frugal2fab: Indian brides always look to explore more about trending fashion and get some ideas. It is a well-organised blog providing in depth details related to shopping for Indian brides from brands to reasonable prices along with location. For Delhi local people, there are articles focusing on shopping at chandni chowk and more popular areas for marriage necessities.
BookEventz: Have a look at BookEventz to get details about weddings trends. These website blogs provide information ranging from venue, Mehndi artist, photographer, caterer, bridal makeup artist to make it a successful occasion. 
Classy Kundan jewellery set and perfect hairstyle paired up with outfit make a complete change in a bride's look. Traditional jewellery is an important factor for brides matching with outfit fabric. Ornaments should be an attention seeker but also be comfortable to enjoy and create unforgettable memories. Indian brides have a mixed emotion on her marriage of happiness and sadness at the same time. Wedding duration brings traditions and relations together and bridges to connect relatives and friends.
Wedding and Indian brides in some ways are synonyms. Weddings are impossible without having a bride dress-up in a fascinating way. Indian brides have perfect stunning appearance with our traditional jewellery and among it Rajasthani jewellery set is gaining fame nowadays. Rajputi traditional accessories like maang tikka, bur chura/bangles and Hathphool are in huge demand during marriage times.
Hope this blog has given an overview about the diverse culture of Indian wedding and brides fashion statement. Modern Indian brides create their own style and post on social media platforms. Once viral, youngsters follow this in the 21st century. So, do not come to the conclusion that old school is boring! They have their own unique and classy ways to drape a saree or Rajputi Poshak (in Rajasthan) pairing heavy jewellery sets and make-up by artist to look elegant and pretty.
No matter we try our best to bring extravagant and modern thoughts for a wedding, we cannot miss that our tradition and culture are more important and diverse. Wedding needs a lot of planning and time for preparations to make it grand.  Indian weddings are a combination of dream, vision and efforts to make it memorable. It is a symbol of affection between two cultures. Indian brides are famous for fashion style statements. Indian community worldwide create a fashion sense and bring new trends. Marriage season brings happiness and enthusiasm among the bride-groom and their family members to welcome a new phase of life. Read our blog on Rajputi Jewellery 10 Best Ornaments in the Market.
Visit our Tumblr page.