Wedding dresses are every woman's dream to enjoy a perfect wedding ceremony. The brides are the eye-catchers of every wedding. Starting from the hairdo to their Mehendi, women choose their wedding attire according to their style and customs.
Since brides are the queens of the wedding, they receive major attention from the crowd. And wedding dresses add elegance to their overall look. So it is necessary to choose stunning wedding dresses, to make your big day incredible. 
Are you excited to know about the impeccable dress choices for your wedding? Then keep reading this article.
Wedding dresses for the beautiful bride
Indeed every bride looks beautiful at their wedding, but a wedding dress plays an essential role in making the job easier. Indian weddings consist of various events followed by people all over the country. To look like a ravishing beauty, a bride must choose comfortable and elegant attire.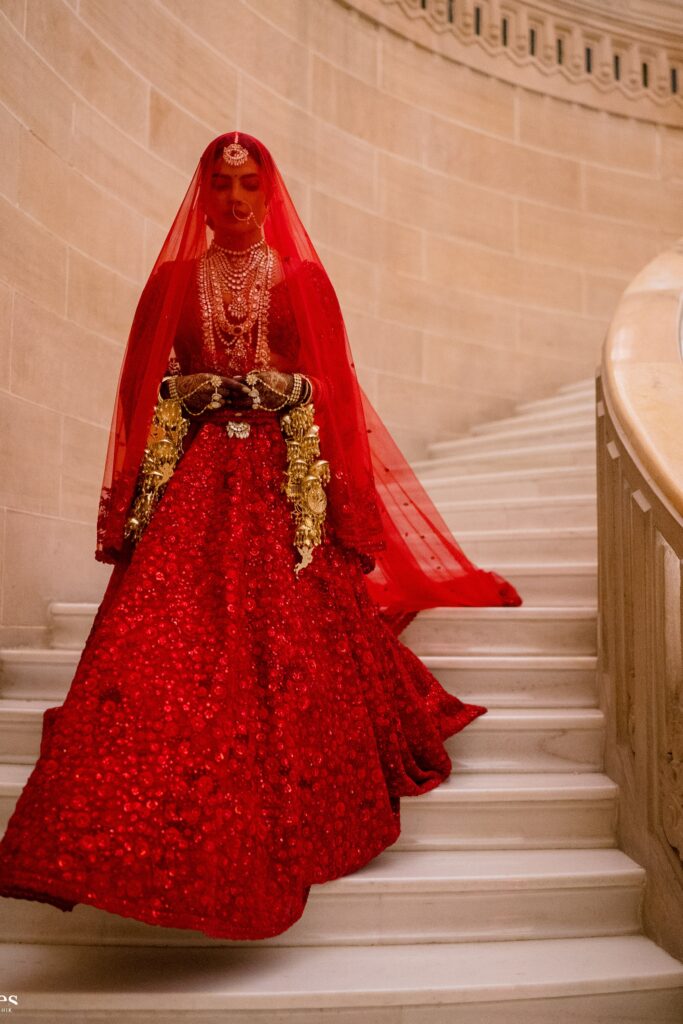 You could see the mentioned wedding dresses at an Indian wedding worn by the bride.
Bridal Lehenga
Wedding party dresses
Silk Saree
Designer Saree
Long gowns
Designer skirts, blouses & kurti
Palazzo suits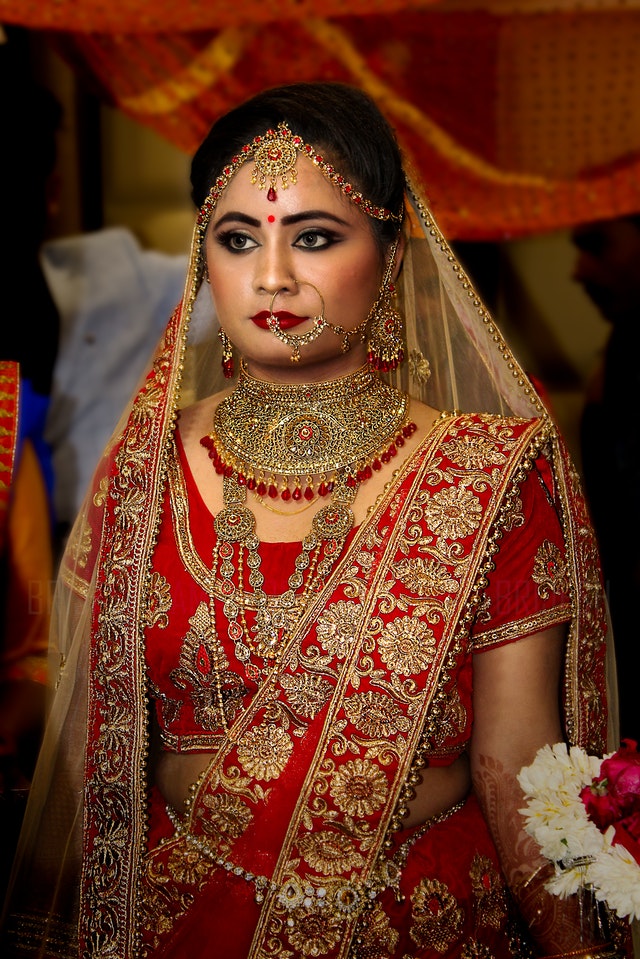 Let us dive to know more about how a bride can opt for a graceful dress for each wedding event.
Engagement
Among the various wedding rituals, engagement will be the first and foremost event on your wedding occasion. To make the first impression as best, carefully choose your engagement attire.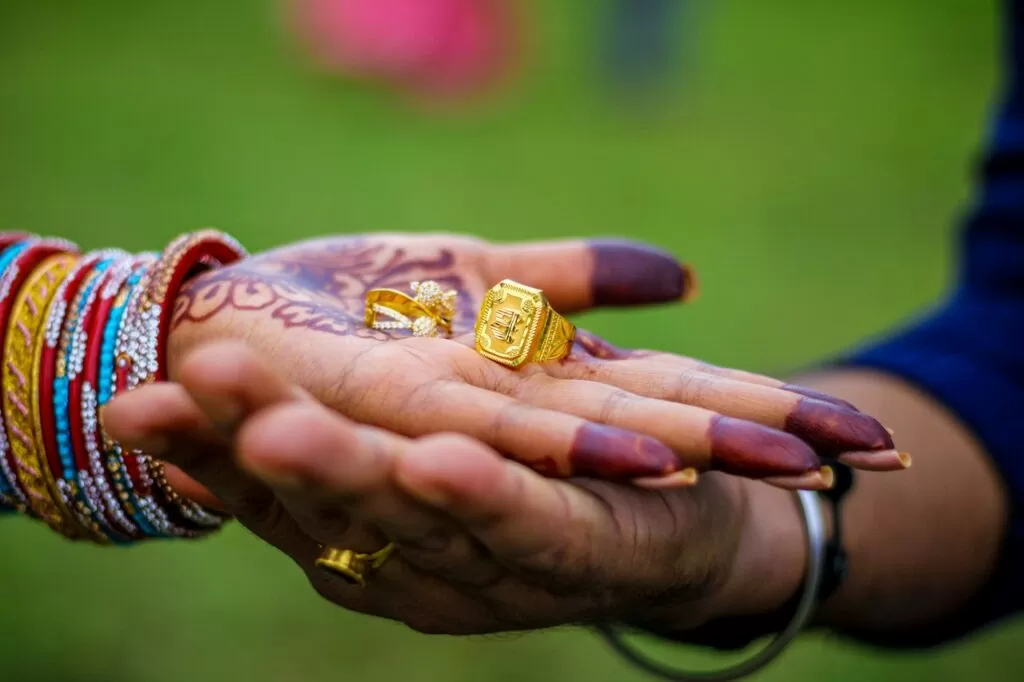 You can go for an embroidered or sequenced lehenga to match your skin tone. Also, you can opt for a nice flowy palazzo suit as well. As a bride, you should feel cozy and classy in your engagement costume.
Also, you can opt for wedding party dresses to make your day even more charming. And it is also essential to groom yourself with the perfect Indian bridal makeup. You can prefer light shades of colors if your engagement event is planned for the daytime. During evenings, you can pick bold colours for wedding party dresses to attract the wedding crowd.
Sangeet Function
Sangeet becomes an inevitable event in Indian weddings. It's a classy combination of music, laughter, and celebration. Being a bride, you want to grab your show by dressing up in a lavishing lehenga suit or beautifully designed long gowns.
Since sangeet is a real party place to have the most fun, pick a dress that you can comfortably dance on the floor. Handpick designer lehenga in more vibrant colors can make your sangeet event more special.
Besides lehenga, you can wear wedding party dresses and flatter the crowd. Always match your footwear with wedding party dresses to add beauty.
Mehendi Ceremony
Mehendi ceremony is the exclusive event celebrated not only by the bride but also by the entire family. Although the Mehendi ceremony is a small event, brides carry themselves amazingly in their perky outfits.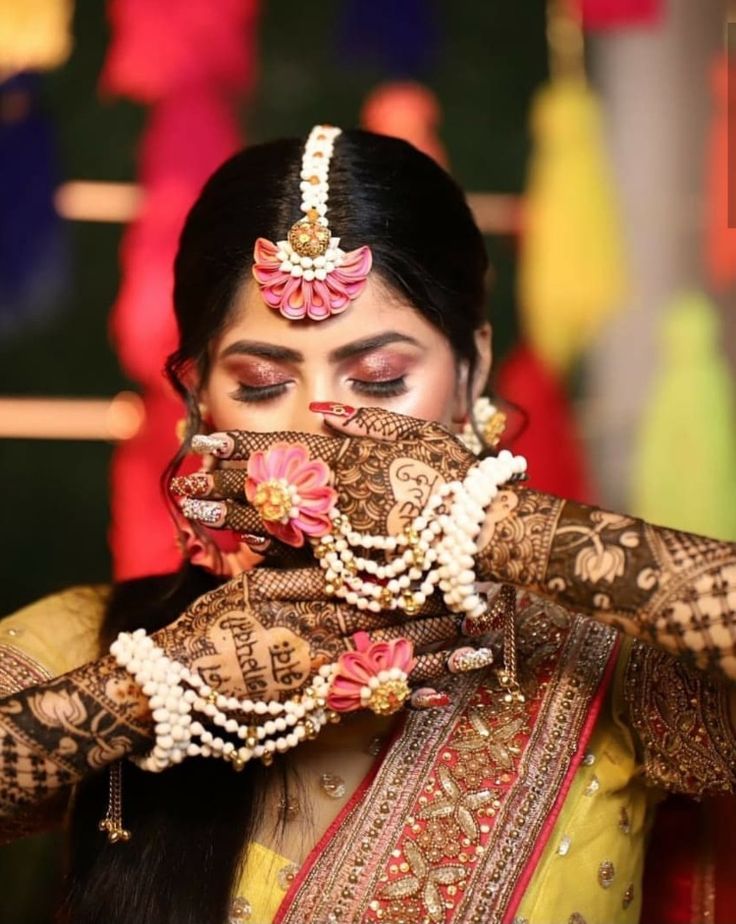 You can choose a designer skirt and blouse for your Mehendi function. Choose some bright colors by handpicking your favorite designs and styles. After all, it is your day to show off your trendy dressing styles.
Wear a uniquely designed lehenga that makes you look rich and fashionable. Also, complete your attire by picking the right accessories.
Wedding Party Dresses For Reception
No reception can complete without showing off your party wear. Every bride should pick the party wear based on their preference and comfortability. Nowadays, there are various collections of wedding party dresses available in different styles, colors, and prices.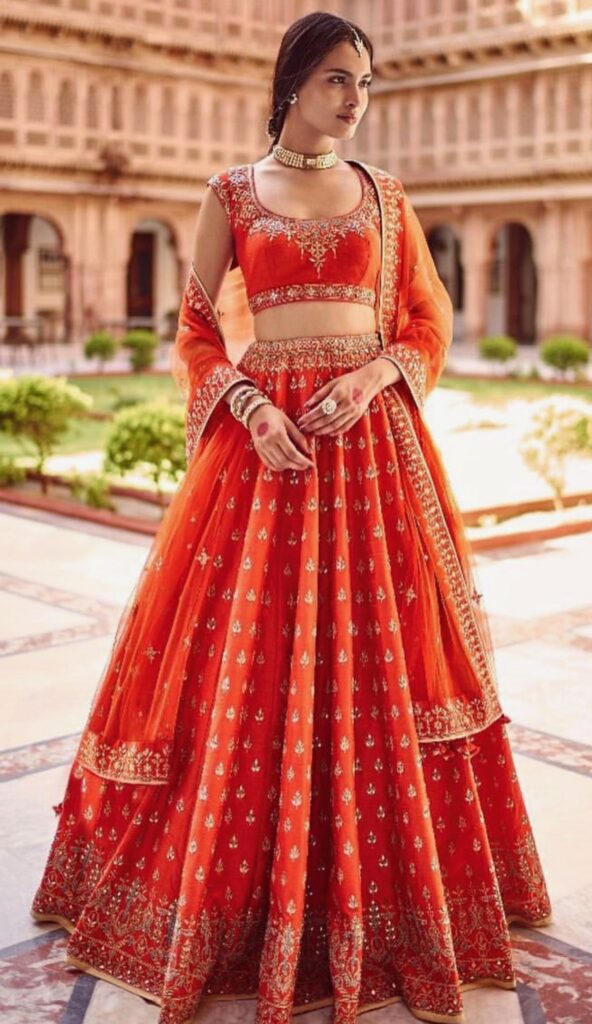 Either you can buy one from a well-renowned store, or you can customize one from plenty of available options. Wedding party dresses come at affordable rates starting from a few thousand rupees, and you can choose one based on your feasibility.
By wearing the customized fashionable partywear at your reception, you could grab the most attention. Go for the latest Indian bridal makeup and choose a vibrant color dress to light up the evening and get the reception party started.
Wedding Knot Event
Weddings are not only the dream of the bride and groom but also the dream of both families. So choosing the perfect wedding attire helps create an emotional bond with your dress.
All brides look charming when they carry their wedding attire during the wedding knot event. Some brides opt for bridal lehenga to look nothing but glorious. Some may prefer an exclusive silk saree to start their wedding life.
If you opt for a lehenga, choose a luxurious and unique stone-worked design to look like a majestic queen in your special moment.
If you wish to wear a silk saree, you have various silk options to pick a trendy design. But Kancheepuram silk sarees are the first option for every bride on the day of their wedding. Also, choose traditional Indian bridal makeup for your wedding to get the perfect look.
If you wear your silk saree gracefully, it can make you fall in love with your saree at first sight. You can choose colors according to your customs and your traditions.
Conclusion
Wedding dresses are not only for a particular day but also create a long-lasting memory that will be cherished by the bride forever. Your wedding dresses are the significant thing you notice while looking at your wedding pictures later in your life. So make a wise choice while selecting your wedding attires.
During your wedding, you already glowed up with love, laughter, and good vibes. And the wedding dress can entirely lighten your day with all the fun and dance. Always pre-plan your wedding attire way before the wedding to save you from trouble. Being a bride, you should look charming, cozy, and classy at the same time.
What's more, make you look royal than the perfect wedding dresses? So, curate a list of wedding dresses and add it to your wedding purchase listing to make your special day even more special.
Our Tumblr id: Tumblr