Discover and Explore The Top Places in Jodhpur
Rajasthan has a wide mix of top places to visit in jodhpur. Discover Jodhpur, the fascinating "Blue City" of Rajasthan. Get lost in yourself in its fascinating past, thriving culture, and architectural wonders. Discover Mehrangarh Fort, witness take in the stunning views, and explore its fascinating museums. View the beautiful sculptures at Jaswant Thada and take in the splendor of Umaid Bhawan Palace. Get lost in the busy Clock Tower and Sardar Market, where vibrant colors and fragrant spices are waiting. Don't miss the serene beauty of Mandore Gardens and the tranquility of Kaylana Lake. Jodhpur is a city that will leave you delighted. Set off on a fantastic trip to discover this extraordinary location's hidden secrets.
You will be amazed to know that a lot of bollywood and hollywood movies has been shot in Jodhpur like Manoj Bajpayee's Sirf Ek Hi Bandaa Kaafi Hai, Salman Khan's Veer & Hum Saath Saath Hai, Sushant Singh Rajput's Shuddh Desi Romance and many more. Hollywood movies like The Dark Knight Rises (2012), The Jungle Book (1994), One Night with the King (2006). In nutshell Jodhpur is a paradise for movie shootings as it has a lot different places to shoot.
Top Places To Visit in Jodhpur
I. Old Historic Fort, A Top Place To See in Jodhpur – Mehrangarh Fort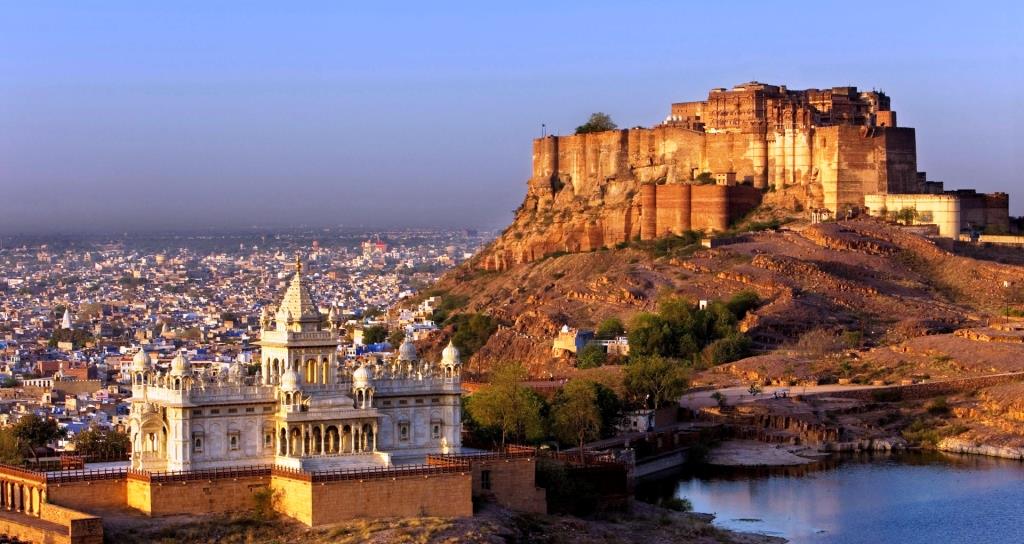 Experience the magnificent Mehrangarh Fort, a historic gem a must see in Jodhpur. Perched majestically on a rocky hill, this magnificent fort dominates the city's skyline. Get lost in yourself in a world of rich history and architectural magnificence as you explore its intricately adorned palaces, expansive courtyards, and remarkable museums. Marvel at the stunning carvings and fine craftsmanship that reflect the splendor of Rajasthan's former fast From the vantage points atop the fort, witness breathtaking panoramic views of must see in Jodhpur's enchanting Blue City. Learn about the heroic regal, cultural, and narratives that are hidden within these historic walls. With its grandeur and allure, Mehrangarh Fort is a captivating testament to the city's illustrious past. A trip to Jodhpur is would be nothing without taking in the splendor of Mehrangarh Fort.
II. Rockyard and Stones Lovers Must Visit This Place in Jodhpur-Rao Jodha Desert Park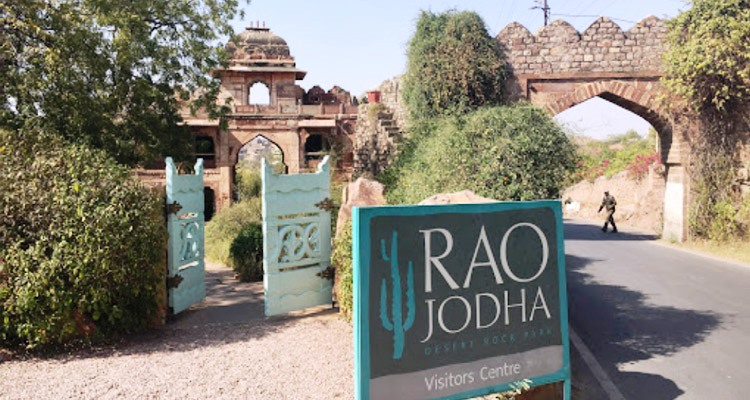 A visit to Rao Jodha Desert Park is a top place to see in Jodhpur is a must for everyone who looks like rocks and stone. This ecological park is a copy of live jungles and offers a unique opportunity to explore the desert's mesmerizing rock formations. This occupies in a large area, the park showcases native plants, captivating trails, and fascinating geological features. To truly appreciate the untamed splendor of the desert region, go on a guided walk. Discover the unique plants that thrive in this arid environment and admire the intricate patterns of the desert rocks. Rao Jodha Desert Park offers a tranquil retreat away from the busy metropolis where you may allowing you to connect with nature and appreciate the raw beauty of the desert. Don't pass up the opportunity to see this remarkable location, which will wow rock and stone lovers.
III. Monument & Architecture Lovers Top Place to Visit in Jodhpur – Jaswant Thada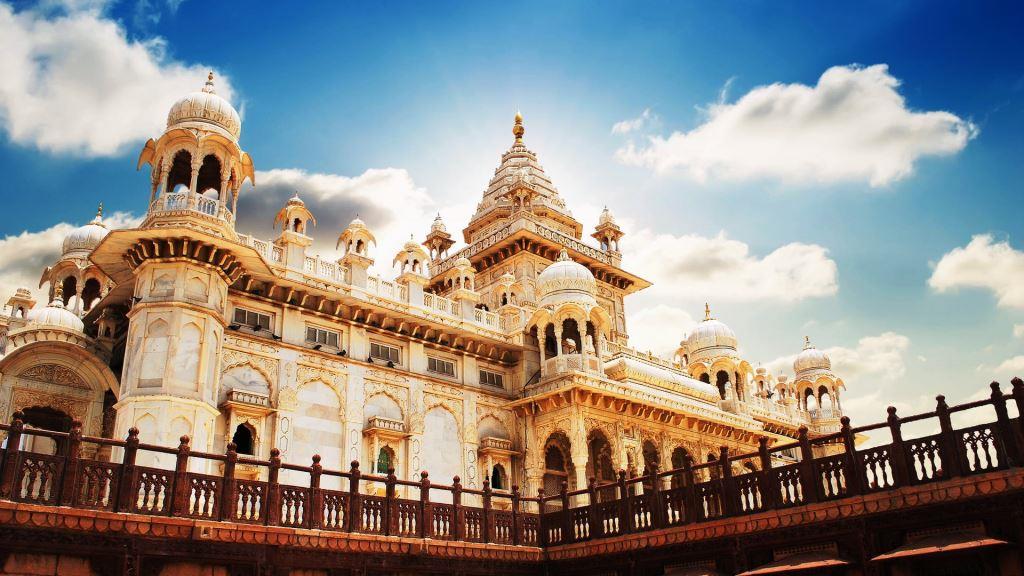 Jaswant Thada is a top place to visit in Jodhpur. The architecture is exciting that why people visited more. This exquisite marble cenotaph showcases the splendid craftsmanship and architectural brilliance of Rajasthan. Built-in honor of Maharaja Jaswant Singh II, the intricate carvings, delicate marble lattice screens, and serene ambiance of Jaswant Thada offer a captivating experience. Immerse yourself in the architectural wonders . as you admire the finely crafted jalis (perforated screens), elegant domes, and intricate marble work. The surrounding gardens provide a peaceful retreat, perfect for a leisurely stroll. From Jaswant Thada, you can also enjoy expansive views must see in Jodhpur's landscape, including the well known Mehrangarh Fort. Make enduring memories by capturing the splendour of this fascinating monument.
IV. The Clock Tower – One of The Top Places to Visit in Jodhpur
A visit to Jodhpur is not complete without exploring the vibrant Clock Tower. This iconic landmark is a must-see attraction that duck you in the rich cultural drapery of the city. Located in the bustling heart of Jodhpur, The Clock Tower, which is situated in the centre of Jodhpur's busy city centre and is encircled by the busy Sardar Market, stands tall. The market is a sensory delight, offering a vibrant display of colors, fragrances, and local flavors.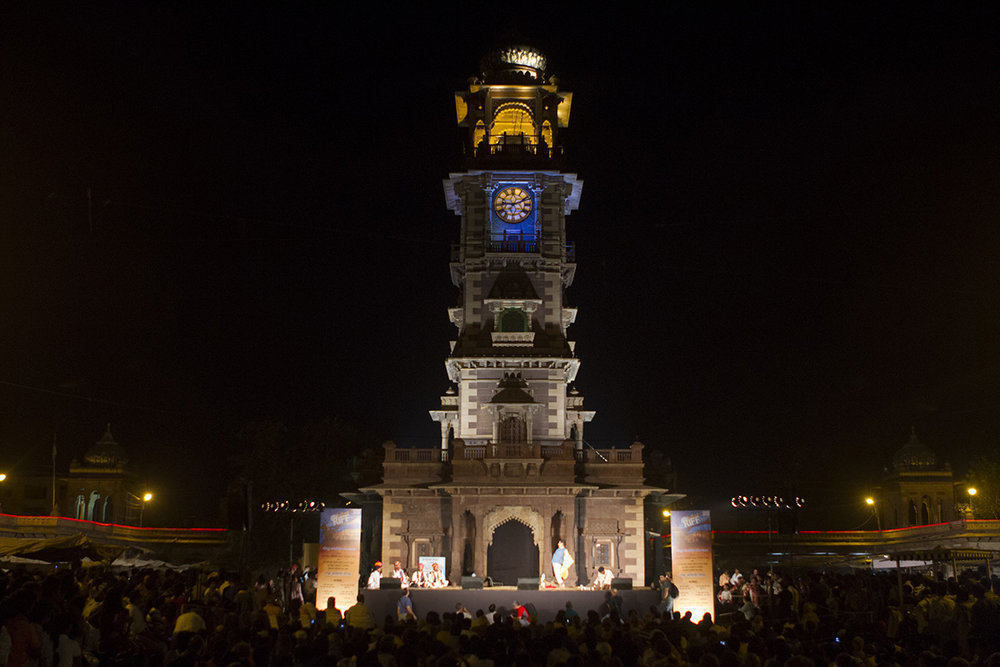 Enjoy a shopping adventure as you pruse through a wide array of traditional handicrafts, textiles, spices, and jewelry. The Clock Tower and Sardar Market are a treasure trove of authentic Rajasthani products and souvenirs.
Take in the lively vibrant ambiance, interact with friendly locals, and enjoy the mouth watering street food options. The market provides a fascinating look into the daily lives of Jodhpur's inhabitants and is a true representation of the city's diverse culture.
Don't forget to capture the iconic Clock Tower, with its intricate architecture and vibrant surroundings, in your photographs. The Clock Tower and Sardar Market are not just shopping destinations but also a cultural and historical hub that will leave you enchanted.
Let the Clock Tower be your entryway to Jodhpur's distinctive flavors and vivid personality as you experience its allure and excitement.
V. World's Top Places to Visit in Jodhpur – Umaid Bhawan Palace

One of the best hotels in the world Umaid Bhawan Palace, is located in Jodhpur and offer the height of luxury.. Enjoy a regal stay in this beautiful palace, where luxury and elegance seamlessly blend with modern comforts. Get lost in yourself in the rich history and royal heritage of Rajasthan as you explore the wonderful interiors adorn with minute detailing and stunning artwork.
Unparalleled service, top-notch facilities, and spectacular views of the surroundings are all provided by Umaid Bhawan Palace.. Immerse yourself in a realm of luxury with spacious accommodations, fine dining experiences, rejuvenating spa treatments, and impeccable service.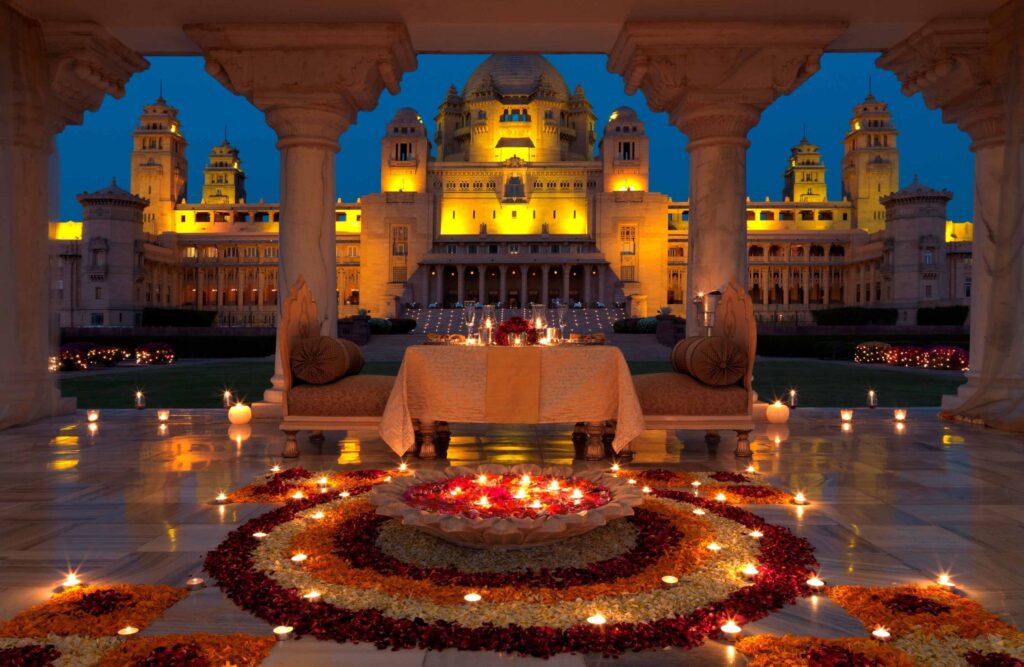 The palace's vast gardens offers a peaceful heaven where you may unwind and rest . Swim in the glistening pool, take a stroll through the verdant landscaping , or just enjoy the peace and quiet of this regal residence.
A visit to Umaid Bhawan Palace is a truly memorable experience, offering a glance into the luxurious lifestyle of Indian royalty. Discover the allure of this top-rated hotel, where every moment is filled with luxury, elegance, and royal charm.
VI. Top Places to Visit in Jodhpur, Rajasthan's Largest Garden – Mandore Garden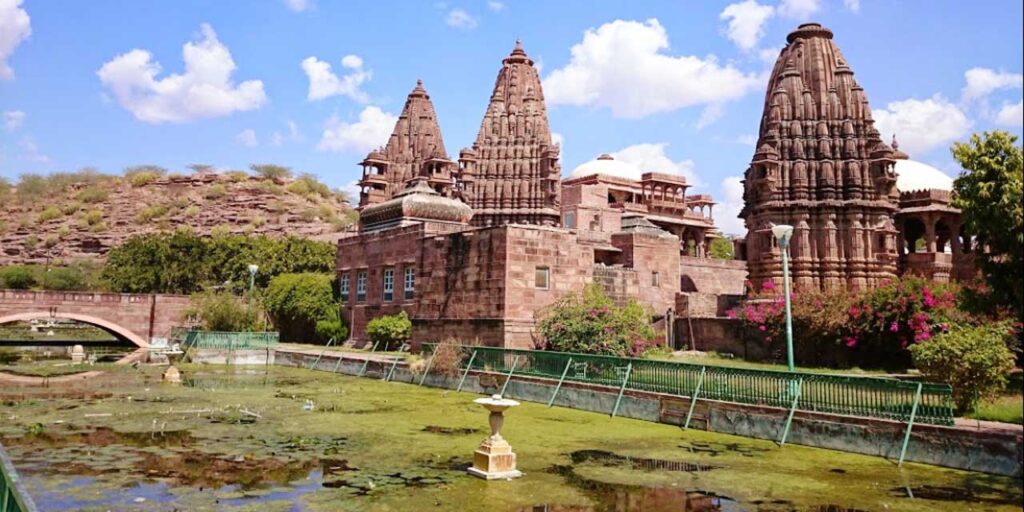 Discover the Mandore Garden, Rajasthan's biggest garden and a top Places to visit in Jodhpur. Located just a few kilometers from the city center. This historic site offers a serene escape from the bustling city life. Duck yourself in the peace of lush gardens, ancient temples, and complicated carved cenotaphs of the Marwar rulers.
Mandore Garden is a paradise for nature lovers and historically it has been into existence since ages.Take a leisurely stroll amidst the vibrant greenery, admire the awe-inspiring architecture, and learn about the rich heritage of the Marwar dynasty.
The garden's gravestone, decorated with beautiful sculptures and sinous carvings, offer a glimpse into the royal past of Jodhpur. Discover the entrall stories behind each gravestone and pay homage to the great rulers of the bygone era.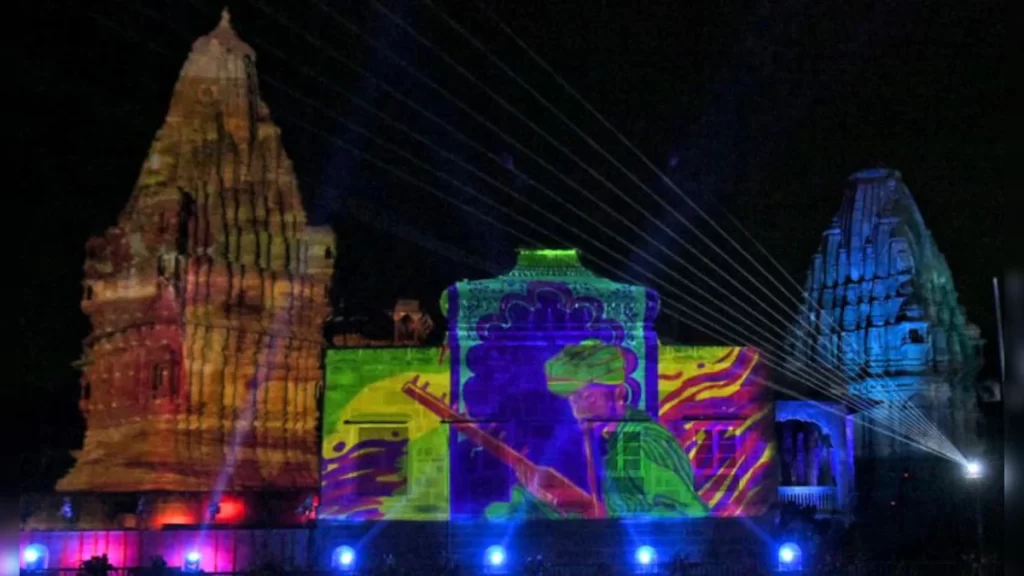 Mandore Garden is a great place for picnics, family vacations, and photography lovers because of its serene atmosphere and beautiful splendour. Explore this lovely garden where history and nature coexist and capture the spirit of Rajasthan.
Mandore Garden is a testament to the glorious past of Jodhpur and a must-see destination for those seeking a blend of natural beauty and cultural heritage.
VII. Top Places to Visit in Jodhpur – Kaylana Lake
Discover the mesmerising beauty of Kaylana Lake, Rajasthan's largest artificial lake, located in Jodhpur. A top place to visit in jodhpur for nature lovers and tranquility seekers, Kaylana Lake offers a beautiful and gorgeous setting. The vast expanse of the lake, surrounded by rolling hills and scenic landscapes, creates a mesmerizing backdrop for relaxation and rejuvenation.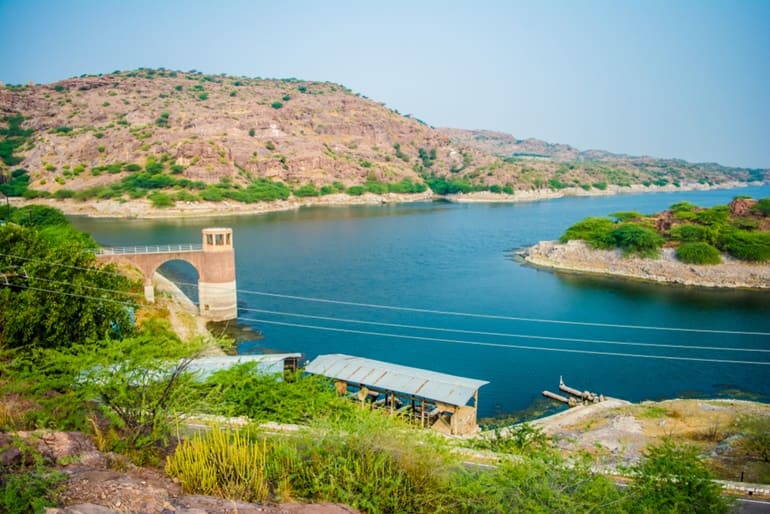 Take a boat trip around kaylana lake serene waters to take in the stunning scenery and drink up the natural splendour.. As the sun sets, witness the sky come alive with energetic hues, casting a magical spell over the surroundings.
Kaylana Lake is a well liked locator for birdwatcher enthusiasts, as it attracts a diverse range of migratory birds during the winter months. Keep your looked out for various bird species, that will enhance the lake's attractiveness and beauty.
Whether you seek solitude, natural beauty, or a serene escape from the city's hustle and bustle, Kaylana Lake offers a perfect sanctuary. Get lost in yourself in the tranquility of this artificial lake and create memories that will last a lifetime.
VIII. Second Largest Lake Must See in Jodhpur – Balsamand Lake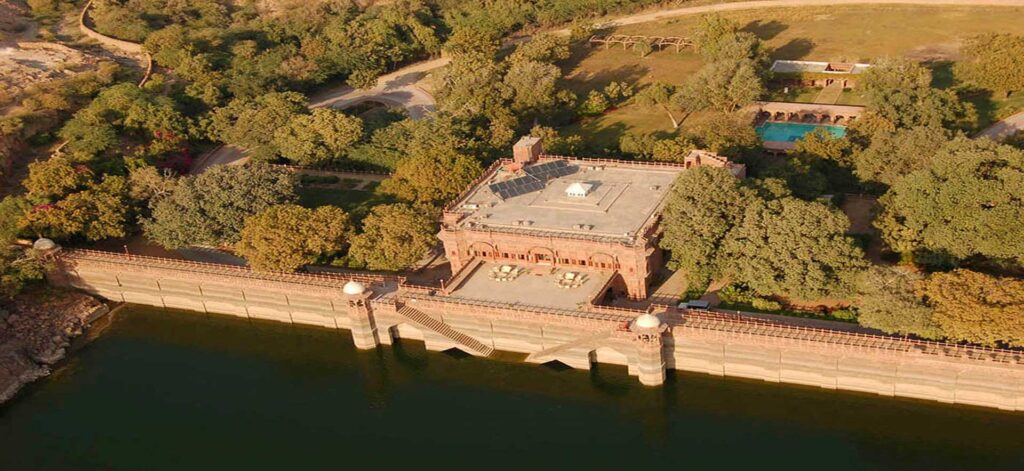 The second largest lake must see in Jodhpur is Balsamand Lake. it is a very beautiful place . Nestled amidst attractive surroundings, this calm oasis offers a peaceful give away from the city's hustle and bustle. Duck yourself in the peaceful ambiance as you stroll along the lake's fresh shores, surrounded by lush gardens and majestic trees. Balsamand Lake is a famous spot for picnics, leisurely walks, and birdwatching. Especially at sunrise and sunset, when the sky is flooded with color, capture a breathtaking panorama of the lake. Balsamand Lake is a must-see location that will fascinate you whether you're looking for isolation, unimpaired natural beauty, or a special day out with loved ones.
IX. Animal Lovers Must See in Jodhpur – Machiya Safari Park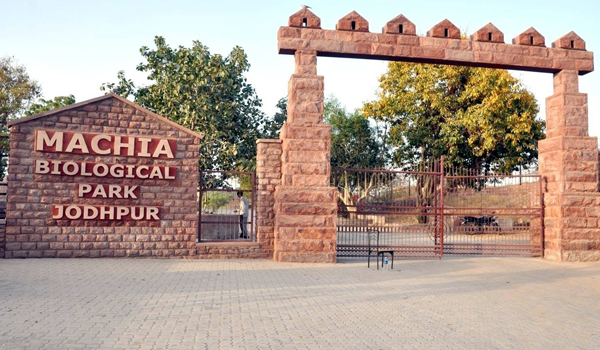 Calling all animal lovers! Machiya Safari Park in Jodhpur is a must visiting place people will see a variety of animals living in the cages with the pinch of there naturally habitat . This safari park is home to many variety of animals throughout countless acres of land. including deer, blackbucks, peacocks, and migratory birds. Whether you're a wildlife lover or simply seeking a memorable experience, Machiya Safari Park is a haven for animal lovers and a must see in Jodhpur.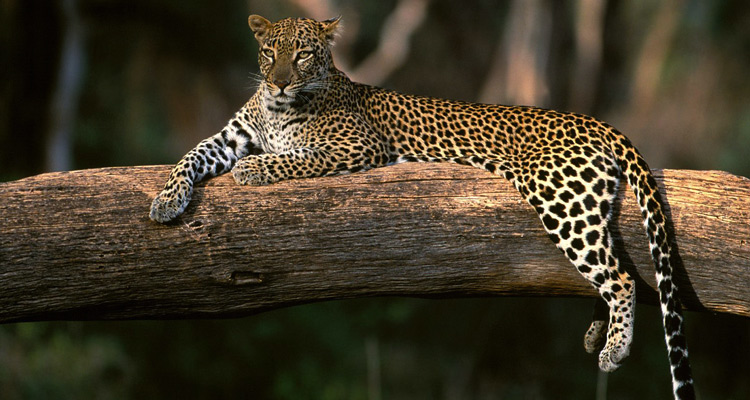 Other Places to Visit Near Jodhpur
When planning your tour to Jodhpur, ensure to explore the amazing places located near the city. Here are some must see in jodhpur allure within a 50 km radius:
Mandore Gardens: Situated just 9 km from Jodhpur.
Balsamand Lake: Located around 8 km from Jodhpur.
Kaylana Lake: Around 10 km distance on Jodhpur City.
Machiya Safari Park: Animal lovers should visit Machiya Safari Park, situated just 9 km away.
Best Time to Visit Jodhpur
The best time to visit Jodhpur is during the winter months from October to March. The weather is comfortable, with temperatures extending from 10°C to 24°C, making it perfect for sightseeing and outdoor activities. Avoid the summer months of April to June when temperatures can reach above 48°C.
Exploring these nearby attractions allows you to delve deeper into the cultural and natural wonders of the region, enhancing your Jodhpur experience.
Places to visit near Jodhpur within 50 km
Discover charming places near Jodhpur within a 50 km radius. Explore Mandore Gardens, Balsamand Lake, Kaylana Lake, and Machiya Safari Park. Uncover history, indulge in scenic beauty, and encounter wildlife. Plan your Jodhpur itinerary to include these captivating attractions.