Holi, also known as the Festival of Colors, is a famous Indian festival. Holi will be held this year on Wednesday, March 8, 2023. The specialty of this celebration is playing Holi or throwing colors at each other. Sweets, Holi colors, and greeting cards are popular gifts. Holi is also seen as a New Year's festival in several parts of India. The event takes place on the day following the full moon in the Hindu lunar month of Phagan. The festival is celebrated all over India, and it denotes the harvest of winter crops as well as the arrival of Spring.
Now, let's get to know the food recipes for holi day. 
Tasty Food Recipes For Holi 2023
Holi is a festival of colors that is celebrated across the country with a great show. It is one of the most prominent holidays that celebrate the spring season. People prepare a variety of delicacies such as gujiya, malpua, Dahi bhalle, and other dishes to treat their loved ones during this Holi day. You can make this special day a happy Holi to share your Holi wishes with your friends.
Holi also reminds me of Radha Krishna and the event is a beacon of hope, love, and joy since it denotes the start of spring and symbolizes the triumph of good over evil.
No party is complete without wonderful food and drinks, especially in India. So, while you are messing around with bright gulal, you will want to drink cold beverages and eat hot goodies at the same time. Although Indian cuisine differs by location, there are a few specialities that are loved throughout this joyous celebration.
The following are some traditional dishes that will make your guests swoon.
Now, continue reading to see a list of delectable food items that you can cook and enjoy during the holi celebration.
Gujiya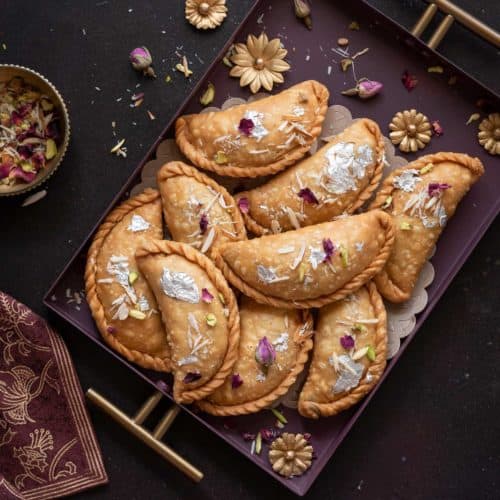 On this auspicious day, the traditional Color festival dessert is a necessity. This dish will take you back to your childhood Holi memories, with tasty stuffings and a crispy outer layer. This delicacy, whether fried or baked, is one that you must make and share with your friends and family.
Thandai
When you think of Holi, the word thandai comes to mind. You can find a recipe for this delectable beverage that meets your preferences among the many available. This beverage, made with milk and a variety of spices, is sure to make you feel refreshed in the spring weather.
Puran Polis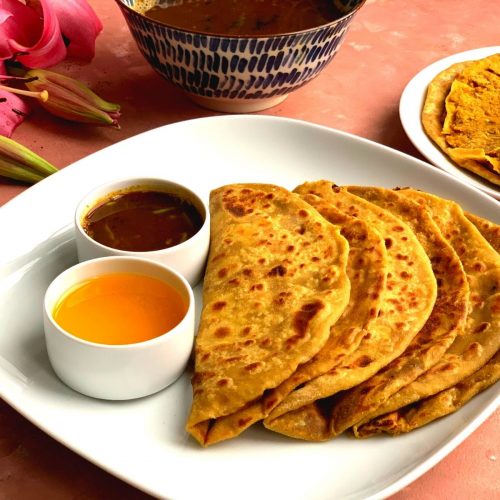 A rush of flavors through the delectable Puran Polis is a must-try. This wonderful dish is simple to prepare and is both light and delicious. Its sweet and savoury flavor, stuffed with chana dal and sugar, will attract you and everyone else who takes a mouthful.
Malpua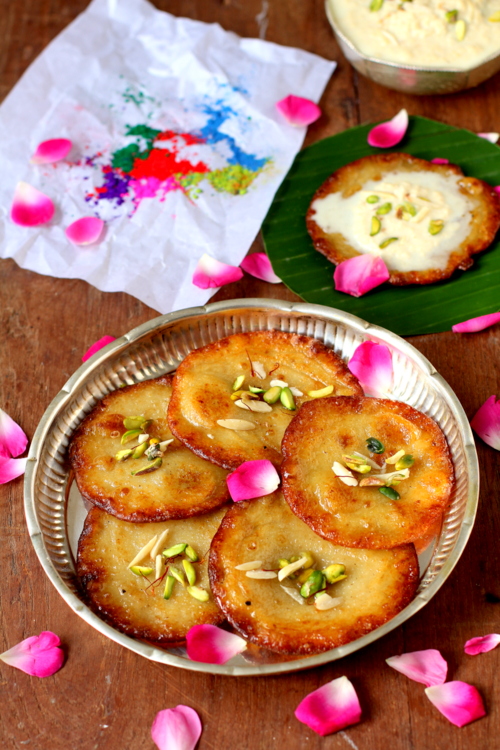 With so many delicious Malpua recipes to choose from, you may make your Malpua selection with something for everyone.
Dahi Bhalle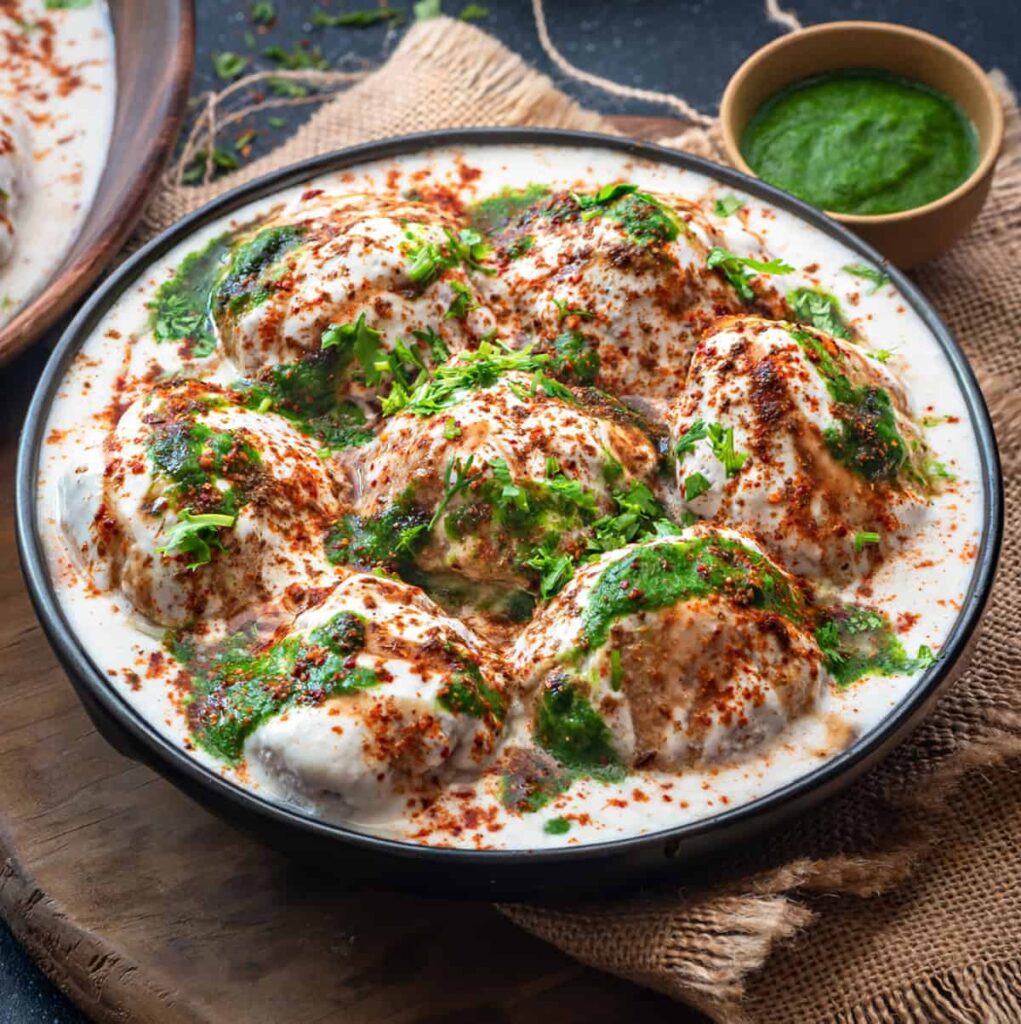 This meal, with its ideal balance of curd and spices, is a household favorite. This recipe is sure to win hearts when served with green chutney or sweet tamarind chutney. After a fun-filled morning in the sun, indulge yourself in this delectable treat.
Dress for The Holi festival
Read this out if you are looking for a dress to wear on a holi festival. If you are planning on going Western, a long white dress can help you blend in. You can wear a short Kurta over a shalwar, similar to a Lohri Dress, for an ethnic style. If you are wearing white, a bright dupatta will provide a splash of color. For an ethnic Indian flair, add a Kohlapuri and some Jhumka.
If your Holi celebration will take place during the day, don't forget to apply sunscreen and wear your stylish sunglasses. Make sure to utilize organic colors that are gentle on the skin when playing Holi. Off-white saree, Lohri dress, western outfit, Tie-Dye outfit are some of the outfits you should try on Rangwali Holi 2023. 
Holi 2023 Party Themes
To hold the Holi 2023 party, you need to pick a color festival party theme first, and then you need to choose a dress code for the holi party. Moreover, you can check for furniture that does not go well with your party theme. You need to dress your home with ethnic decor elements, and you can light up the divas. 
Do not forget to decorate your pooja room and prepare delicious food. And remember that this is not the day to listen to lounge music or light melodies. To keep everyone on their feet during Holi, there should be booming dance numbers.
Prepare your playlists ahead of time so you do not waste time selecting songs on your phone or music player while the celebration is still going on. You may even hire a live singer, set up a karaoke station, or allow your guests to play the Holi song 2023.
Final words
There is no Holi celebration without rangolis on the floor and color mixing. In either case, choose colors that are dry, organic, and environmentally friendly. When it comes to splashing colors on each other, stay away from water-based ones. For a large number of guests, go the extra mile and use biodegradable plates and forks.
Are you ready for a Color festival in 2023 India? With these suggestions, you can get your happy group home and celebrate the festival of colors in a big way. Refresh your furnishings, prepare delectable food and beverages, turn up the music and lighting, and have a holy in 2023!
Our Tumblr id: Tumblr